Sahara Wind project presented at 3rd Africa-US Ministerial Conference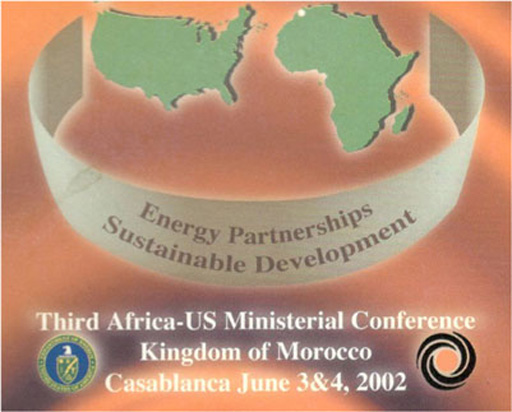 The Sahara Wind project presented at the Renewable Energy for Africa session of the 3rd Africa-US Energy Ministerial Conference, June 2002 in Casablanca, Morocco.
Attended by Energy Ministers of Africa and the U.S. Secretary of Energy under the theme 'Energy Partnerships for Sustainable Development: Energy Security and Regional Integration' the conference focused on the development of the energy sector in African economies. Its objective is to support accessible, environmentally safe, and affordable energy supplies on the continent. The conference aimed at enhancing the dialogue among public and private sector representatives on key energy issues. It also reaffirmed the importance of the U.S.-African Energy Ministerial processes in its ability to help promote democracy, good governance, human rights, trade investment, and global integration.
https://www.federalregister.gov/articles/2002/05/10/02-11729/us-africa-energy-ministerial-meeting#h-6